C

.

O

.

N

.

G

.

R

.

A

.

T

.

U

.

L

.

A

.

T

.

I

.

O

.

N

.

S
Alhamdulillah..
On last CNY holiday..
My family & I went to Marang to celebrate my youngest auntie's wedding..
Yupp..SueLa dah kahwin..Am so happy for u!!
Finally, you have someone who really cares, loves & adores U :)
Sue La in her solemnization dress..Cantik kan??
Of course le cantik..Hehe..Kalau u all nak tau..She's one of my PB client..Thanx dear!!
Kalau ada bakal2 pengantin yg nak nampak cantik & gorgeous on ur special day..
Jom cepat2 dapatkan this amazing corset from me..
This picture was taken before majlis akad nikah..Isi perut dulu..
Time ni tengah berdebar-debar..Hehe..
Majlis akad nikah dijalankan di Masjid Sultanah Zahirah, Marang
Itulah gelaran yg we all dapat!!
Of course..semua happy bila Sue La sah jadi isteri Pak Su Afiq..
Tapi..memang sebak sangat coz arwah Ayoh & Mok (my late grandparents) tiada sekali..
No word can't describe the feelings..Especially all my aunts & my mom..
Maybe we all..anak2 buah & cucu2 tak dapat rasa 100% apa yg they all rasa..
Cuma 1 pesanan from them..Jagalah hati ibu bapa selagi mereka masih ada..
Me & sisters after majlis kat Masjid..
My family with the Bride & Groom
Family Hj Zainal & Hajjah Azizah with anak cucu
Anis kat tengah tu buat gaya aper?? Adam pulak nangis!Hahaha
For Majlis Persandingan..
Kakak sulung (my mom) & adik bongsu
with their life partners :)


Sudah bersarang burung tempua
Sarangnya tinggi tidaklah rendah
Dahulu seorang sekarang berdua
Ikatan janji tertunai sudah
Cantik gambar ni..Jauh photoshoot sampai Pulau Perhentian..
Especially for both of u..
Always hold each other close in best or bad times
have trust and faith all the way
Semoga Allah memberkati & melimpahkan berkat untuk semua..
Jaga Sue La baik2 ye..Hehe..Pesanan from semua anak buah ni..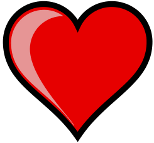 Credit to all the photographers :)